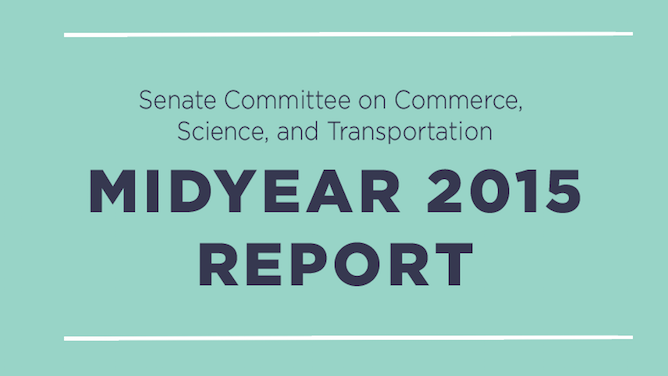 WASHINGTON, D.C. – The U.S. Senate Committee on Commerce, Science, and Transportation issued a midyear report on efforts from the first half of the year and the committee's upcoming agenda.

U.S. Sen. John Thune (R-S.D.), chairman of the Commerce Committee, noted the following in the report:

"Since the Senate's fresh start in January, our panel of 24 senators has worked to spur job creation through policies that strengthen our nation's competitiveness in the global marketplace. This report offers an update on what we have accomplished in the first quarter of the 114th Congress and what we will focus on in upcoming months. From our six active subcommittees to the full committee membership, our committee continues efforts to forge a federal government that is more accountable, transparent, and responsive. I look forward to an active committee calendar this fall."

Since January, the committee approved 36 bills, held 42 hearings an conducted five legislative markups. In addition, the Senate has passed nine Commerce bills and six additional bills have been included in Senate-passed legislation. Click here to view the full report.