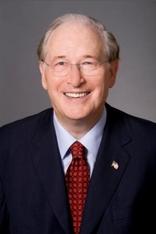 WASHINGTON, D.C. – Chairman John D. (Jay) Rockefeller IV today expressed his concern about allowing websites to use names that end in ".sucks", explaining that the only apparent purpose of these websites is to extract "defensive registration" payments from Internet users, and unfairly defame individuals, non-profit organizations, and businesses. In a letter to the Internet Corporation for Assigned Names and Numbers (ICANN), the organization responsible for approving generic top level domains (gTLD) like ".com" or ".net", Rockefeller wrote that approving the pending gTLD for ".sucks" will force businesses and non-profits to pay ongoing fees to third parties to avoid having their names associated with the new gTLD.
"As a committed supporter of the multi-stakeholder model of global Internet governance, I feel a responsibility to speak up when I see ICANN considering steps that could damage its reputation," Rockefeller wrote. "A gTLD like 'sucks' has little or no socially redeeming value and it reinforces many people's fears that the purpose of gTLD expansion is to enrich the domain name industry rather than benefit the broader community of Internet users. In my opinion, it is not in the public interest to approve this gTLD."
Background
Rockefeller chaired a 2011 Senate Commerce Committee hearing titled, "ICANN's Expansion of Top Level Domains", where he supported the gTLD expansion given its potential to increase choice and competition but highlighted that "the potential for fraud, consumer confusion, and cybersquatting is massive and argues for a phased-in implementation." The Senate Commerce Committee has jurisdiction over issues related to the Internet and oversight authority over the National Telecommunications and Information Administration (NTIA), which represents the U.S. government's interests before ICANN.
###