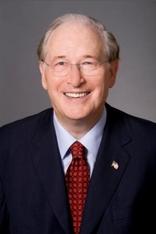 WASHINGTON, D.C. — Chairman John D. (Jay) Rockefeller IV today issued the following statement after Federal Communications Commission (FCC) Chairman Tom Wheeler previewed his plans for modernizing the E-Rate program at an event celebrating National Digital Learning Day.
"I appreciate FCC Chairman Tom Wheeler's commitment to modernizing the E-Rate program to bring expanded high-speed broadband connectivity and wireless service to the nation's schools and libraries. The E-Rate program has opened up a world of opportunity to millions of schoolchildren by providing basic Internet connectivity in both classrooms and libraries. But basic Internet connectivity is not enough in today's data-driven society.
"While I welcome Chairman Wheeler's announcement today of an important down payment for our students' future, I strongly believe any update of E-Rate also must devote additional long-term support to the program. The case for increasing E-Rate support already has been made. For more than a decade, demand for E-Rate support by our Nation's schools and libraries has outstripped supply by two-to-one.
"Making sure that every child in America has the opportunity to harness technology to fulfill their dreams is the reason I worked so hard with my colleagues to establish the E-Rate program. Now is the time for the FCC to take advantage of this unique opportunity – to expand and update that program and provide it the necessary support to make sure that every child is connected to the transformative power of technology."
###