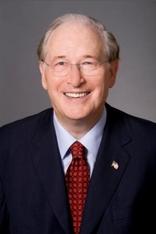 WASHINGTON, D.C. – Chairman John D. (Jay) Rockefeller IV today issued the following statement on the Port Authority of New York and New Jersey's letter responding to his questions about the unannounced closure in September 2013 of a major access point to the George Washington Bridge.
"While we do not have all of the facts yet about how and why the September 9-13 lane closures happened, the Port Authority's response to my December 16 letter provides a helpful update about what we know at this point.
"The letter explains the careful planning and communication that should happen before interstate bridge lanes are closed for a traffic study or any other non-emergency purpose. The Port Authority officials who ordered the September 9-13 George Washington Bridge lane closures did not follow their agency's own procedures. The Port Authority's response provides zero evidence that the purpose of these closures was to conduct a legitimate traffic study.
"I am also disturbed by the evidence showing that the Port Authority's professional and engineering staff raised serious concerns about the lane closure plan. They explained that the closures would cause significant congestion and delays, and would increase the risk of sideswipe crashes. It is unconscionable that anyone would block commercial traffic and risk the safety of thousands on our interstate highway system in this way.
"In its letter, the Port Authority describes these events as 'aberrational' and 'not in any way representative of the manner in which business is conducted at the Port Authority.' I hope this is the case, but the Port Authority needs to fully explain what steps it is taking to make sure nothing like this ever happens again."
A copy of the Port Authority's letter is available here.
A copy of Rockefeller's December 16, 2013 letter is available here.
###