July 23, 2013
10:15 AM
Russell Senate Office Building 253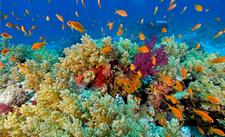 WASHINGTON, D.C.— The Subcommittee on Oceans, Atmosphere, Fisheries, and Coast Guard will hold a hearing on Tuesday, July 23, 2013 at 10:00 a.m. titled, "New England and Mid-Atlantic Perspectives on Magnuson-Stevens Act Reauthorization." The hearing will explore the progress made to date and the ongoing challenges faced in transitioning to sustainable fisheries management in New England and the Mid-Atlantic since the 2006 reauthorization of the Magnuson-Stevens Fishery Conservation and Management Act (MSA). Testimony from managers, fishermen, academics, and other stakeholders is expected to explore the impacts the MSA amendments have had on U.S. fisheries in these regions, as well as recommend potential changes to the Act for Congress to consider.
NEW ENGLAND AND MID-ATLANTIC PERSPECTIVES ON MAGNUSON-STEVENS ACT REAUTHORIZATION
Subcommittee on Oceans, Atmosphere, Fisheries, and Coast Guard
Date: Tuesday, July 23, 2013
Hearing Start Time: 10:00 a.m.
Location: 253 Russell Senate Office Building
Please note the hearing will be webcast live via the Senate Commerce Committee website. Refresh the Commerce Committee homepage 10 minutes prior to the scheduled start time to automatically begin streaming the webcast.

Individuals with disabilities who require an auxiliary aid or service, including closed captioning service for webcast hearings, should contact Collenne Wider at 202-224-5511 at least three business days in advance of the hearing date.
###
If you are having trouble viewing this hearing, please try the following steps:
Clear your browser's cache - Guide to clearing browser cache
Close and re-open your browser
If the above two steps do not help, please try another browser. Google Chrome and Microsoft Edge have the highest level of compatibility with our player.
Majority Statement
Senator John D. (Jay) Rockefeller IV

Chairman

U.S. Senate Committee on Commerce, Science, and Transportation

Majority Statement

Senator John D. (Jay) Rockefeller IV

Today, we begin wading into what will likely be an extended process of reauthorizing the Magnuson-Stevens Fishery Conservation and Management Act.

This is the first of several hearings that the Committee will hold to review, region by region, the progress made and the challenges yet overcome in transitioning to sustainable fisheries management since the Act was last reauthorized in 2006.

It is fitting that we take this approach in evaluating Magnuson-Stevens— the Act, with its regional framework for fisheries stewardship, is unique among the Nation's environmental statutes.

When it was first enacted as the Fishery Conservation and Management Act in 1976, Congress divided the authority to develop and recommend management measures for specific regions among eight regional fishery management councils.

The councils' membership is largely made up by the regulated community itself. This not only provides stakeholders a voice in decision-making; it gives them a real say in the implementation of management.

Each time Congress has reauthorized the Act, it has built on what has worked and, occasionally, changed course when necessary. But it has done so in a way that is consistent with the bedrock principle of regional management.

The 2006 reauthorization was no exception. Though groundbreaking in many respects, the additional requirements and tools it provides maintain the tenuous but critical balance between conserving natural resources, sustaining livelihoods, and keeping fishermen and their communities in the driver's seat.

That said, I understand that the road to ending overfishing has been a difficult one for some, particularly during already-strained economic times. We need to hear from them, and make adjustments where necessary.

For example, we must provide assistance to those in New England and across the nation suffering the brunt of declared fisheries disasters. I was pleased last week when the Senate Appropriations Committee moved to appropriate $150 million for that needed relief.

Further, it is essential that we fully fund the scientific needs that underpin the Act's success, so that uncertainty does not needlessly limit fishing opportunity.

We must also make sure that NOAA fisheries is implementing the Act as Congress intended, so that no fishing community or sector gets short shrift.

Finally, we may need to make some nips and tucks to the Act to make sure managers can tailor regulations to fit the needs of our nation's diverse fisheries and the communities that depend on them.

But I want to be clear on one thing: I think the framework Magnuson-Stevens provides is fundamentally sound, and any change that takes us away from what has been a winning model is a detour in the wrong direction.

We've already come so far in the struggle to end overfishing. We need to stay the course and finish the job.

And I look forward to hearing from today's witnesses on how we do just that.

###
Testimony
The Honorable John K. Bullard

Regional Administrator, Northeast Regional Office

National Marine Fisheries Service, National Oceanographic and Atmospheric Administration

Mr. C.M. "Rip" Cunningham Jr.

Chairman

New England Fishery Management Council

Mr. Richard B. Robins

Chairman

Mid-Atlantic Fishery Management Council
Witness Panel 2
Mr. Nick Muto

Chairman

Cape Cod Commercial Fishermen's Alliance

Mr. John McMurray

Owner and Operator

"One More Cast" Charters

Mr. Patrick Paquette

Recreational Angler

Dr. John Boreman

Adjunct Professor, Department of Biology

North Carolina State University

Dr. Josh Wiersma

Sector Manager

Northeast Fisheries Sectors XI/XII