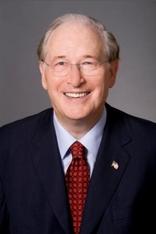 WASHINGTON, D.C. -- Below are Chairman John D. (Jay) Rockefeller IV opening statement at today's U.S. Senate Committee on Commerce, Science, and Transportation hearing titled, "Crafting a Successful Incentive Auction: Stakeholders' Perspectives," as prepared for delivery.
Almost two years ago, I authored legislation with Kay Bailey Hutchison to give the FCC a new tool, voluntary incentive auctions, to make sure the nation's limited spectrum resources are used smartly. Our legislation reflected widespread agreement from both sides of the aisle that we must continue to lead the way with innovative spectrum policies that generate real benefits for all Americans and help strengthen the United States' global leadership in mobile broadband.
Critical to that bipartisan legislation was the directive that those incentive auctions would, in turn, provide an important means to help fund a pressing national need – creation of a nationwide, interoperable wireless broadband network for our first responders, FirstNet.
There is no doubt that the FCC's incentive auction proceeding is one of the most important undertakings in the agency's history. That is why we are here today. To hear from the FCC and from various stakeholders as to how we can make sure that the upcoming incentive auction is a success.
There is too much at stake to be complacent:
A successful incentive auction will set a new model for international spectrum policy, just as we did 20 years ago with the first spectrum auctions. It also will pave the way for future incentive auctions in the United States.
A successful incentive auction will mean more robust wireless communications networks both for voice and data in rural and urban areas around the country. It will make sure the United States continues its global leadership in wireless and preserves room for the innovation brought about by unlicensed spectrum use.
A successful incentive auction will offer broadcasters an opportunity to relinquish some or all of their current spectrum usage rights for an incentive payment.
A successful incentive auction will minimize disruptions and expense to those broadcasters who choose to remain in the business.
Finally, a successful incentive auction will raise significant revenue for FirstNet. As I have said before, this auction must be driven by one simple principle -- it must raise the resources needed for the FirstNet network.
This is a complicated proceeding that affects whole industries. As Congress has always done, we deferred the intricacies of auction design and development to the expert agency. Having generated approximately $50 billion for the U.S. Treasury and awarded tens of thousands of licenses through spectrum auctions, the FCC is the undisputed expert on spectrum actions.
The FCC also must be afforded the flexibility necessary to make sure that all of the tools it uses as part of the auction are as accurate as possible.
FCC Chairman Tom Wheeler has analogized the challenging and interlocking nature of the various parts of the incentive auction to a type of Rubik's cube. That is apt. Getting these auctions right and making them simple enough to encourage sufficient broadcaster participation will be an incredibly complex process. But I know that Chairman Wheeler understands better than anyone that, unlike a Rubik's cube, this auction is no game. By his own account, he has spent more time on the incentive auction than any other issue in his first month as chair of the agency.
Given the stakes, I look forward to a constructive dialogue from the witnesses today about their perspectives on how the FCC can craft a successful incentive auction. Thank you.
###