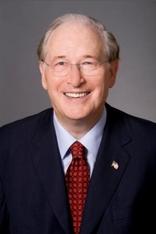 WASHINGTON, D.C.—Senator Jay Rockefeller today released the following statement on the National Academies report released today on Experimental Program to Stimulate Competitive Research (EPSCoR), a federal initiative focused on building science and technological research capacity. Since 2000, EPSCoR has spurred more than $900 million in federal academic research and development investments in the state. In West Virginia these funds are being used to build research capacity to compete in federal science and technology competitions. In 2010, West Virginia received a $20 million EPSCoR grant which is the largest in state history.
"I hope every member of Congress heard the National Academies loud and clear today when they told us the nation's long-term success depends on providing students with opportunities in STEM education. Cutting edge initiatives like EPSCoR are creating a collaborative atmosphere for the best and brightest to innovate and compete in the global economy," Rockefeller said. "More than ever we have to increase investments in these successful programs, but instead because of spiteful cuts to our budget we have left the nation in a position where we're clawing just to maintain the status quo. I'm particularly talking about the sequester, which is forcing the federal government to tell talented people who are focusing on discovery and innovation that we're not interested in supporting their work. I believe this is wrong and goes against what this country stands on. As I've said so many times, it's time to reverse these terrible cuts and reinvest in the future of our nation."
Background:
Rockefeller has been instrumental in developing and funding EPSCoR through the COMPETES Act. The Senator held a Senate Commerce Committee hearing last week titled, "America COMPETES: Science and the U.S. Economy", about the critical need to boost federal investments in research and development – specifically in areas that have led to major breakthroughs and have the potential to create jobs in the global economy.
###