Room 253
Russell Senate Office Building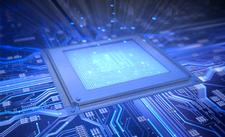 WASHINGTON, D.C.— The U.S. Senate Committee on Commerce, Science, and Transportation announces a full committee hearing on on "The Emergence of Online Video: Is It The Future?". This hearing will consider the future of online video. It will explore the migration of viewing from traditional television to Internet and broadband-enabled video content. It will examine the role that disruptive technologies play in facilitating this transition, and the business and legal models that foster the growth of this sector.
Please note the hearing will be webcast live via the Senate Commerce Committee website. Refresh the Commerce Committee homepage 10 minutes prior to the scheduled start time to automatically begin streaming the webcast.
Individuals with disabilities who require an auxiliary aid or service, including closed captioning service for webcast hearings, should contact Collenne Wider at 202-224-5511 at least three business days in advance of the hearing date.
Webcast
Majority Statement
Chairman John D. (Jay) Rockefeller

U.S. Senate Committee on Commerce, Science, and Transportation

Majority Statement

Chairman John D. (Jay) Rockefeller

WASHINGTON, D.C.— This hearing is about the emergence of online video—and the power of broadband to change the way we watch. This is the start of an exciting and timely conversation.

Why? Because television is a tremendous force. At its best, it can do more than entertain—it can educate.

But not all television programming is enlightening. Nor is it all fit for children's viewing. And in a global age, I'm concerned that the video content we produce does not present our best face to the world.

So my first question is how will the disruptive technology that online viewing provides lead to better content and more consumer choice? But more than content is at issue here.

Because year-in and year-out consumers face rate increases for pay television that are rising faster than the rate of inflation. We're paying for so many channels, though we usually only watch a few. So I want to know if the emergence of online video will do more than improve content and expand choice. I want to know if it will bring a halt to escalating bills.

One other point I want to make here: I've said forcefully in the past that too much television programming is crude and a poor reflection of our society. Although this hearing is not focused on that topic, I want to remind everyone here that it's a topic I care deeply about and will not stop talking about until it becomes better.

Right now, the question is, how do we harness this change for the power of consumers so we can get higher quality programming at lower rates?

To our witnesses, I look forward to your thoughts on this subject, and I thank you for joining us today.

###
Witness Panel 1
Mr. Barry Diller

Chairman and Senior Executive

IAC

Ms. Susan Whiting

Vice Chairman

The Nielsen Company

Mr. Paul Misener

Vice President for Global Public Policy

Amazon.com

Mr. Blair Westlake

Corporate Vice President, Media & Entertainment Group

Microsoft Corporation