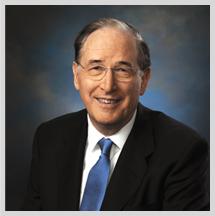 WASHINGTON, D.C.—In a statement for today's Senate Homeland Security and Government Affairs Committee hearing titled "Ten Years After 9/11: Are We Safer?", Chairman John D. (Jay) Rockefeller IV urged his colleagues to take action on one of the last major recommendations of the 9/11 Commission by passing his bill to create a nationwide, interoperable radio network for first responders.
Chairman Rockefeller's prepared remarks follow:
"I am sorry I am unable to join you for this hearing at the Homeland Security and Governmental Affairs Committee. But I want to thank the distinguished Chairman, Senator Lieberman, and Ranking Member, Senator Collins, for holding this hearing on such an important topic—at such an important time. Let me also thank the stellar panel of public servants—Secretary of the Department of Homeland Security, Janet A. Napolitano; Director of the Federal Bureau of Investigation, Robert S. Mueller III; and Director of the National Counterterrorism Center, Matthew G. Olsen. I am grateful for their service and the work they do to protect us from harm and preserve our freedom.
"This weekend our nation marked the tenth anniversary of 9/11. Today, this Committee asks if ten years hence we are as a people and a country safer.
"In many ways, I believe we are more secure. There may be no clearer evidence than the absence of a major attack on our soil during the last decade. Abroad, we have disrupted the terror network led by Osama bin Laden.
"But in others, I fear, we have fallen short. As the 9/11 Commission Report noted, the inability of our first responders to communicate was a critical failure on that fateful day. There is no doubt it contributed to the tragedy and loss of life.
"Ten years later, as we honor the tremendous bravery of our public safety officials, it is long past due to provide them with the communications tools they need to do their jobs. Every day they are on the front lines. They protect our neighborhoods and communities. They respond fearlessly when the unthinkable occurs. But too often they lack the interoperable networks that are essential to providing an effective response in emergencies. They lack the ability to communicate with one another, with other agencies, and across city and state lines. This hampers our ability to respond to a crisis. Whether that crisis is a terrorist attack or natural disaster, it puts lives in unnecessary danger.
"It is not too late to do something about it. With my colleague on the Senate Committee on Commerce, Science, and Transportation, Ranking Member Kay Bailey Hutchison, I have been working to pass S. 911, the Public Safety Spectrum and Wireless Innovation Act. This bipartisan legislation would implement a nationwide, interoperable wireless broadband communications network for our first responders.
"This bill would do two key things.
"First, it would set aside 10 megahertz of 700 MHz spectrum known as the D-block for public safety officials. This will facilitate communications for our first responders across the country—no matter who they are, or where they are asked to serve, on the same swath of airwaves.
"Second, it would give the Federal Communications Commission the authority to hold incentive auctions based on the voluntary return of spectrum. These auctions, in turn, will provide funding to support the construction and maintenance of a public safety network using 700 MHz spectrum. It also will free up additional spectrum for innovative commercial uses. In an industry that has created 420,000 new jobs over the past decade, this bill is crucial to that continued growth.
"In short, this bill marries much needed resources for first responders with smart commercial spectrum policy. It can help keep us safe in a world where the threats to our security are too numerous to count. It can help grow our wireless economy, too. And to those who say we cannot afford to do this now, I say we cannot afford not to. Because this effort is about saving lives. But if this reason is not compelling enough, it is important to know this: this legislation pays for itself. According to the nonpartisan Congressional Budget Office, incentive auctions will bring in revenue well above what funding public safety requires, leaving billions over for deficit reduction.
"So as we come together as a nation to remember and honor the lives lost ten years ago, and as this Committee comes together to ask about our safety in the days ahead, I want to urge my colleagues to support the Public Safety Spectrum and Wireless Innovation Act.
"Finally, I want to note that I am grateful for the interest that Senator Lieberman and Senator McCain have shown in this issue, with their legislation involving first responders and spectrum. I look forward to continuing to working with them—and provide our brave public safety officials with the communications they deserve and the resources they need to help keep us safe."
###