253
Russell Senate Office Building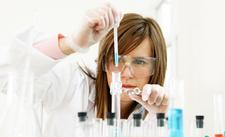 WASHINGTON, D.C.—Chairman John D. (Jay) Rockefeller IV today announced a Science and Space Subcommittee hearing on national nanotechnology investment. As the Commerce Committee considers a reauthorization of the National Nanotechnology Initiative, the hearing will examine the potential of nanotechnology, federal initiatives to coordinate research investments, barriers to commercialization, possible environmental and health risks, and steps Congress can take to improve the return on federal nanotechnology investments.
Please note the hearing will also be webcast live via the Senate Commerce Committee website at http://commerce.senate.gov. Refresh the Commerce Committee homepage 10 minutes prior to the scheduled start time to view the webcast.
Individuals with disabilities who require an auxiliary aid or service, including closed captioning service for webcast hearings, should contact Collenne Wider at 202-224-5511 at least three business days in advance of the hearing date.
Webcast
Majority Statement
Chairman John D. (Jay) Rockefeller IV

U.S. Senate Committee on Commerce, Science, and Transportation

Majority Statement

Chairman John D. (Jay) Rockefeller IV

WASHINGTON, D.C.—I want to thank you all for being here today to discuss what some have referred to as "the next industrial revolution." We are at a place today where big advances on technology are happening at a very small level—everything from bio-technology tools to detect early-stage Alzheimer's disease, to soon reducing your computer's entire memory to the size of a single tiny chip.

Just over 10 years ago, the government created a National Nanotechnology Initiative to focus on this issue. That early and sustained commitment has translated into U.S. global leadership in nanotechnology research and development and commercialization.

There are significant economic and societal incentives to maintain our lead in this field. The global market for nanotechnology-related products was more than $200 billion in 2009, and projections suggesting that it will reach $1 trillion by 2015. With this growth, comes demand for workers with nanotechnology-related skills.

Nanotechnology has the potential to revolutionize such areas as health care, information technology, energy, homeland security, food safety, and transportation.

At a time when Americans and American businesses are struggling financially, we must do whatever we can to stimulate the economy. This Committee has spent a lot of time this Congress focusing on job creation and manufacturing. I believe nanotechnology plays a key role in boosting the economy and creating jobs.

Like all science and technology efforts, however, our international competitors are catching up and increasing their investments in this area. China, South Korea, Germany, Japan and others are commercializing their investments to take advantage of the growing nanotechnology product market. If we wait too long, these countries will surpass us.

I look forward to hearing from our witnesses on the best ways to turn our nation's early research lead into successful commercialization to create businesses and jobs here in the United States.

Realizing the potential of nanotechnology, my own state of West Virginia established the West Virginia Nanotechnology Initiative—or WVNano—back in 2004. The program focuses on stimulating research in nanoscience, and I couldn't be more pleased to welcome the new director here with us today.

Dr. Diandra Leslie-Pelecky is an expert in the use of magnetic nanoparticles for medical diagnosis, treatment, and drug delivery. In her role as director of WVNano, she works with about 40 researchers throughout the state at West Virginia University, Marshall University, and West Virginia State University to advance nanoscale science, engineering, and education.

Dr. Leslie-Pelecky is also known for making science accessible everyone—including explaining physics through a book she authored titled, The Physics of NASCAR. As I'm sure you know, not every student is found in a classroom, and I think you will find my colleagues and I ready to learn from you today.

I'd like to thank you all again for being here today and look forward to your testimony.

###
Witness Panel 1
Dr. Chad A. Mirkin

Director, International Institute for Nanotechnology, Northwestern University

Member of the President's Council of Advisors on Science and Technology

Dr. Charles (Chuck) H. Romine

Acting Associate Director, Laboratory Programs, and Principal Deputy, Office of the Director

National Institute of Standards and Technology

Dr. Diandra Leslie-Pelecky

Director, West Virginia Nano Initiative

Professor of Physics, West Virginia University

Dr. Thomas O'Neal

Associate Vice President for Research and Commercialization, University of Central Florida

Executive Director, University of Central Florida Business Incubation Program

Dr. George L. McLendon

Howard R. Hughes Provost and Professor of Chemistry

Rice University