Bipartisan Interoperability Legislation Would Provide Vital Communications Capability for All of America's First Responders – Fulfilling Key 9/11 Commission Report Recommendation
July 20, 2011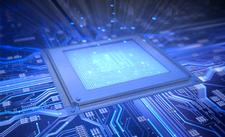 WASHINGTON, D.C.—With first responders across the country operating on different radio frequencies and unable to share critical information in real time, U.S. Senators John D. (Jay) Rockefeller IV (D-W.Va.), Kirsten Gillibrand (D-N.Y.), Charles E. Schumer (D-N.Y.) and Congressman Peter King (R-N.Y.) today stood with John Feal and 9/11 first responders to make a bipartisan push for Congress to pass the Public Safety Spectrum and Wireless Innovation Act before the upcoming tenth anniversary of the 9/11 attacks.

The bipartisan legislation would provide America's first responders with crucial lifesaving communications tools, fulfilling a key outstanding recommendation of the 9/11 Commission Report.
"We made a promise almost ten years ago to stand by those who protect us no matter what," Senator Rockefeller said. "It's time now that we make good on that promise. Today's first responders lack the communications tools they need to do their jobs. They risk life and limb at a moment's notice to respond to emergencies without hesitation and all without the ability to properly communicate. I stand with them today because we must fix this. And my public safety network bill is the answer."

"It's time to arm our first responders with the technology and resources they need to save lives," Senator Gillibrand said. "Nearly ten years after 9/11, we need to bring our first responder's technology into the 21st century, starting by ensuring that local, state and federal first responders can effectively communicate in real time during a national crisis. I will continue to work with my colleagues to ensure that those risking their lives have the tools and technology they need to keep our communities safe."
"This life-saving legislation is long overdue," said Senator Schumer. "As we approach the 10th anniversary of September 11th, we should honor the first responders who risked their lives on that fateful day by finally giving our heroes the network they need to effectively communicate during times of crisis. We should move quickly to pass this win-win bill that will increase public safety while decreasing the national debt."
"No one wants to go through another September 11th and no one wants to have situations where there is not complete interoperability. This legislation provides our first responders with the technology to disseminate and receive critical information instantly. It is imperative that this legislation is passed," said Congressman King.
John Feal, Founder and President of the FealGood Foundation, said "Everyday Police and Firemen prepare to go to work by putting on the proper gear and equipment. Their departments give them this equipment because it has been determined that those tools are necessary for the day to day activities of their job. Ten years ago, the 9/11 Commission determined that a Nationwide First Responder Communication System is an indispensible tool in combating terrorism and keeping our First Responders safe in the immediate aftermath of an attack. 10 years later Congress has still not provided this essential equipment. This must change, and S. 911 must be passed now."

The 9/11 Commission Report identified insufficient interoperability among communications systems used by first responders during the attacks and rescue efforts. The Public Safety Spectrum and Wireless Innovation Act, S. 911, would set aside additional spectrum to create a dedicated nationwide wireless broadband network for first responders. This network would allow first responders to communicate seamlessly—from coast-to-coast—during a time of crisis. Firefighters would be able to download detailed floor plans before rushing into burning buildings. EMTs would be able to send pictures from an accident scene to doctors in the emergency room. This kind of situational awareness would protect first responders and save lives.

Specifically, the bill would:
Allocate a swath of spectrum, called the "D-Block," to first responders for the purpose of creating a public safety communications network;
Give the Federal Communications Commission the authority to hold incentive auctions based on the voluntary return of spectrum. The funds raised by these incentive auctions may be billions beyond what is needed to pay for building the public safety network. Excess funds will be used to pay down our nation's deficit.
###