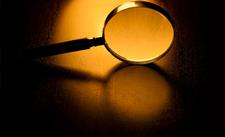 WASHINGTON, D.C.—Chairman John D. (Jay) Rockefeller IV wrote the National Science Foundation's (NSF) Inspector General, Alison Lerner, on the importance of protecting taxpayer dollars from misuse. On Thursday, Inspector General Lerner is hosting a workshop to discuss preventing fraud in one of the federal government's most important advanced technology initiatives, the Small Business Innovation Research (SBIR) program.
"Research dollars are scarce and precious—and funding research is a zero-sum game," Chairman Rockefeller said. "Every time NSF or another federal agency award money to a dishonest business, they miss an opportunity to support an honest entrepreneur with an idea that might make our country safer and our economy stronger. This is unacceptable."
The Thursday workshop is the culmination of more than two years of collaboration between the Senate Commerce Committee and the Inspector General community to focus attention on the troubling number of cases of fraud in the SBIR program. Two Commerce Committee investigators will be presenting the congressional perspective on the problem at the workshop.
The SBIR program—along with its partner the Small Business Technology Transfer (STTR) program—provide more than $2 billion in federal funding each year to support innovative technology business plans. But a landmark 2009 Commerce Committee investigation found that some of these funds are vulnerable to waste, fraud, and abuse.
The Committee's investigation uncovered cases where businesses accepted funds for work they never did, or double- and triple-billed the government, by getting multiple federal agencies to pay them for the same research. In one disturbing case highlighted in the Committee's investigation, a Florida professor misused SBIR funds to purchase a luxury automobile and a condominium.
Senator Rockefeller's letter describes some of the steps Congress and the Inspector General community have taken since the 2009 Commerce Committee investigation to crack down on the abuse of SBIR funds:
The NSF Office of Inspector General has opened 56 new SBIR cases.
NASA's Inspector General has opened 29 new SBIR cases.
New language has been added to congressional SBIR/STTR reauthorization bills to better combat waste, fraud and abuse. Specifically, the reauthorization bill reported out of the House of Representatives Science, Space and Technology Committee included an amendment authored by Chairman Rockefeller and Senator Chuck Grassley (R-Iowa) to better protect taxpayer dollars.
"The tough new oversight measures Congress has endorsed in the SBIR/STTR reauthorization process focus important attention and resources on preventing fraud in these programs. I will keep fighting to make sure these pro-taxpayer provisions are part of the final reauthorization bill approved by Congress and signed by the president," Chairman Rockefeller said.
Chairman Rockefeller's letter to NSF Inspector General Alison Lerner can be found below.
###