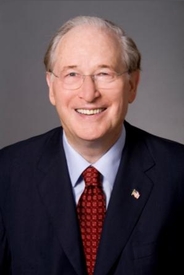 WASHINGTON, D.C.—Chairman John D. (Jay) Rockefeller IV commended the Departments of Commerce and Homeland Security today for requesting information from Internet providers on how to keep consumers informed of computer infections in order to minimize their impact:
"The Administration's action is a good step toward implementing an industry-wide code for Internet providers to inform their customers when a computer virus is detected. Malicious actors are increasingly breaching the computers of Internet users to steal their personal information and leveraging those infected computers to launch attacks against other users and businesses. These infected computers—together known as 'botnets'—are a serious threat to our national and economic security.
"Internet providers in other countries are already providing alerts and warnings to compromised consumers as well as offering free mitigation tools. I commend companies like Comcast, which are already following this same model by deploying technologies to protect their customers from online threats. This kind of private sector leadership is a cornerstone in my cybersecurity bill with Senator Snowe. In order to make cyberspace safe in the 21st century, it is critical that other U.S. companies follow suit."
A copy of the Administration's Request For Information can be found here.
###