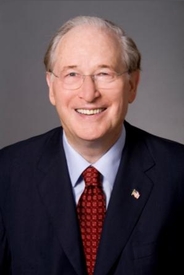 WASHINGTON, D.C.—Chairman John D. (Jay) Rockefeller IV today asked the Federal Trade Commission (FTC) to provide a report to the Commerce Committee on the growing use of facial recognition technology, what it means for consumers, and the prospect of less privacy for Internet users.
"As in many fast growing and changing sectors, public policy has not kept pace with the development of this sort of technology," Rockefeller wrote in a letter to FTC Chairman Jon Leibowitz. "The privacy concerns are evident. As the Commerce Committee considers privacy legislation in the future, we will need to understand the capabilities of this technology as well as the privacy and security concerns raised by their development."
In his letter to the FTC, Rockefeller cites leading online technology companies, such as Google, Facebook and Apple, as having experimented with facial recognition components in their consumer products in a manner that raises serious privacy concerns.
The FTC's workshop will examine the privacy implications of this type of facial recognition technology and ways in which public policy can be updated to better protect consumers. The Commission may address several topics, including:
What are the current and future uses of facial recognition technology?
How can consumers benefit from the technology?
What are the privacy and security concerns surrounding the adoption of the technology; for example, have consumers consented to the collection and use of their images?
Are there special considerations for the use of this technology on or by children and teens?
What legal protections currently exist for consumers regarding the use of the technology, both in the United States and internationally?
What consumer protections should be provided?
###