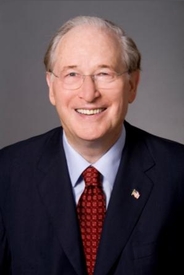 WASHINGTON, D.C.—As far back as the Communications Act of 1934, this country has had a proud history of making sure that all of us have the opportunity that comes with access to modern communications networks. That is why universal service is a cherished principle. In years past, universal service has meant that we connect every community with basic telephone service. In the years ahead, it must mean that we connect our communities with broadband.
Let me start by saying that I wholeheartedly applaud FCC Chairman Genachowski for his efforts to reform this system and help bring broadband—both wired and wireless—to all Americans.
We've been talking about reform for more than a decade. It's time to stop talking and to act. This Committee understands that this challenge is not an easy one. Reform almost always means that some vested stakeholders will be unhappy because they prefer the status quo. Let's just acknowledge that upfront, but it can't deter us from acting. Our Nation's communications infrastructure is the backbone of everything we do in this economy. Delay is costing us. Let me tell you why this is so important.
For too long, our universal service system has focused on the communications challenges of the last century. We need to refocus it on the challenges of our modern age. Broadband is not just a technology. It is a platform for opportunity. It is the essential infrastructure of our day. It is how we will grow our economy, expand businesses, foster innovation, increase access to education, improve health care, and even transform entertainment. There is no doubt about it. Having widespread access to high-speed service is what this country requires to compete internationally.
And if we get this right, we can close the digital divide in rural America. And we can provide the broadband and wireless access that is essential for every community to have a fair shot at prosperity in the 21st century.
Reform will require some hard choices. But the fact is that there are big sections of this country that universal service policy barely benefits today. We have to start targeting universal service support to areas of the country without service that truly need it. We cannot afford to keep the existing system as is. The American people deserve better than an inefficient system that was designed to support the technologies of another era. Too many members of this Committee have first-hand experience with the lack of broadband and wireless service at home. Making hard choices means developing a universal service system that works for the entire Nation. A system that gives us the opportunity to bring service everywhere and move forward together.
There is no one reform plan that is perfect. More work needs to be done. I know that there are serious questions about how to provide sufficient support for wireless networks in areas of the country where towers are too few and reliable signals are scarce. West Virginia among them. I know that there are serious questions about the impact of reform on consumer bills. Consumers need to get more value for what they pay for—not less. I know there are serious questions about how state commissions—and the important role they play—fit into reform efforts. I know that more accountability in the universal service system is critical. I know, too, that deployment is the focus of this reform effort. Yet we would be remiss if we do not also consider efforts to promote broadband adoption. That is an essential part of our broadband success.
But I also know this—we have an opportunity now that we need to seize. Waiting only relegates too many rural communities to the wrong side of the digital divide. We have waited long enough. It is time to make sure that comparable communications services are available at comparable rates for everyone in this country, no matter who they are and no matter where they live. That is not just my clarion call. Comparable services at comparable rates are required under the law.
So I look forward to our witnesses today. And to making this happen.
###