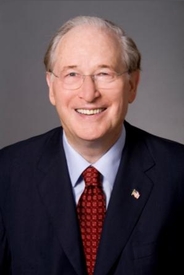 WASHINGTON, D.C.—On a normal day, massive amounts of oil or natural gas flow through pipelines all across the country without any incident. The system powers our economy and is impressive in its efficiency. But when something goes wrong, the consequences are deadly. Explosions. Fires. Noxious fumes. And of course environmental damage.
This Committee has vast jurisdiction over a number of safety agencies that impact the everyday lives of Americans. This fact drives the Committee's focus and agenda. Just this year, we held hearings and introduced legislation to strengthen safety in a wide range of industries from aviation, to motor vehicles and motor carriers, to consumer products.
Although pipeline transportation has proven to be relatively safe, recent incidents over the past year-and-a-half have made it all too clear that more needs to be done to improve pipeline safety. Gas pipeline explosions in San Bruno, California as well as Allentown and Philadelphia, Pennsylvania left more than twelve people dead and destroyed or damaged over one hundred homes. Oil pipeline ruptures in Michigan and Montana wreaked havoc on nearby environmental systems, the damages of which have not yet fully been accounted for or remediated. We can and must do more to avoid events like these in the future.
This year, the Committee has been working on legislation to strengthen pipeline safety efforts and give the Pipeline and Hazardous Materials Safety Administration the necessary tools it needs to improve oversight of our nation's pipeline system.
Among other things, our bipartisan bill does the following:
Increases the use of excess flow valves in multi-family buildings and commercial facilities to prevent unnecessary explosions;
Requires the use of remote controlled and automatic shut-off valves to quickly stop gas from flowing through a pipeline when a rupture occurs; and
Removes exemptions from "call before you dig" requirements to protect contractors from hitting pipelines during construction projects—one of the leading causes of pipeline accidents. It also requires operators to verify records and reestablish lines' maximum operating pressure. It also increases public awareness efforts about pipeline locations and inspection activities.
I am pleased that just last night the Senate unanimously approved the Pipeline Transportation Safety Improvement Act of 2011 bringing us one step closer to enacting meaningful pipeline safety legislation for our nation. I want to thank Senator Lautenberg for his leadership on this issue.
This bill will improve the integrity of our pipeline transportation system and will help prevent accidents from happening in the future.
###