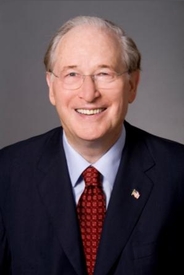 WASHINGTON, D.C.—Senator John D. (Jay) Rockefeller IV, Chairman of the U.S. Senate Committee on Commerce, Science, and Transportation, issued the following statement after the Senate passed the CALM Act (S. 2847), a bill to require the FCC to enforce internationally accepted standards of television advertisement volumes to effectively fix a problem that annoys millions of television viewers when commercials are many times louder than regular programming.
"As Chairman of the Commerce Committee, I have made it a top priority to protect American consumers," Rockefeller said. "That is why I am pleased the Senate took action to pass the CALM Act. This common sense bill will make sure advertisers can't just blast advertisements at consumers at unbearable volume levels."
The Commerce Committee favorably reported S. 2847 out of committee earlier this year. Additional information on the CALM Act can be found here.
###