Unveils New Data in Letter to Sebelius and NAIC
May 10, 2010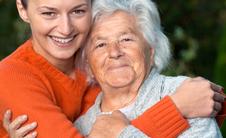 WASHINGTON, D.C.—Senator John D. (Jay) Rockefeller IV, Chairman of the U.S. Senate Committee on Commerce, Science, and Transportation, sent a letter to the U.S. Department of Health and Human Services Secretary Kathleen Sebelius and Commissioner Jane Cline, the Chair of the National Association of Insurance Commissioners (NAIC) expressing his serious concern that health insurance companies are trying to weaken the consumer protections in the medical loss ratio (MLR) provision included in health care reform.
In the letter, Chairman Rockefeller unveiled new data to counter the health insurance industry's efforts to water down the tough medical loss ratio provisions passed by Congress and signed into law. Rockefeller urged both state and federal regulators to push health insurance companies to follow the law and protect consumers.
In August 2009, the Senate Commerce Committee began an investigation into how commercial insurance companies spend the billions of dollars that American consumers pay them every year for health care coverage. Recently, as part of this ongoing investigation and in the wake of health care reform, Chairman Rockefeller released a staff report that included a review of 2009 MLR information filed by health insurers and highlighted health insurance companies' new efforts to reclassify previously identified administrative expenses as medical expenses to create the appearance of a higher medical loss ratio.
###