Rockefeller Highlights Industry Efforts to Cost Shift and Cautions Insurers Against Cooking the Books at the American Consumer's Expense
April 15, 2010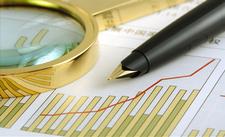 WASHINGTON, D.C.— Today, Senator John D. (Jay) Rockefeller IV, Chairman of the U.S. Senate Committee on Commerce, Science, and Transportation, released new information, as part of his Committee's ongoing investigation, into how commercial insurance companies spend the billions of dollars of premiums that American consumers pay them every year for health care coverage.
The Senate Commerce Committee investigation began in August, 2009. The Committee staff report Chairman Rockefeller released today includes a review of recently filed 2009 medical loss ratio (MLR) information and highlights health insurance companies' new efforts to "reclassify" their administrative expenses as medical expenses in the wake of health care reform. This staff report updates an analysis of 2008 insurance industry data that the Senate Commerce Committee released last November.
"This new data makes clear that too many health insurance companies are still putting profits before people, and they have a lot of work to do to meet the consumer protection requirements of the health care reform law by the end of this year. It's time to give consumers the medical benefits they pay for and deserve, " said Chairman Rockefeller.
"Making sure health insurance companies spend more of the money they collect from premiums on actual medical care was a key component of health care reform," said Chairman Rockefeller. "We've been pressing on this issue in the Commerce Committee for over a year, tracking and analyzing previously overlooked data, to make sure Americans know just how their hard-earned money is being spent by health insurance companies. We wanted to know: were health insurance companies using consumers' premium dollars to pay for actual health care – or were they pumping up corporate profits and executive salaries and implementing the ugly business practices that denied people care when they needed it most?"
"Given the industry's track record, the Commerce Committee will continue to monitor medical loss ratios for as long as necessary. And consumers can rest assured that our watchful eye will require health insurance companies to comply with the law by actually spending more money on patient care – not doing all they can to cut corners and cook the books."
KEY BACKGROUND INFORMATION
The 2009 medical loss ratio results show that the largest for-profit health insurers are still spending too much of consumers' premium dollars on administrative costs and profits. In the individual health care market, for example, the largest health insurers spent on average more than 26 cents out of every premium dollar on administrative costs and profits. In some individual markets, insurers are spending more than one third of each premium dollar on non-medical expenses.
The 2009 results also show that health insurers' medical loss ratios in many markets are still far below the minimum levels of what they will be required to spend under the health care bill President Obama signed into law on March 23, 2010. These new medical loss ratio floors go into effect on January 1, 2011. Under this new law, health insurers will be required to spend at least 80 cents out of every premium dollar in the individual and small group markets, and at least 85 cents in the large group market.
The staff report also highlights how the insurance industry is beginning to consider the financial impact of the new federally required minimum loss ratio requirements, including questionable changes in their accounting practices. WellPoint, for example, has already "reclassified" more than half a billion dollars of administrative expenses as medical expenses. A leading industry analyst also recently released a separate report explaining why for-profit insurers might attempt to satisfy consumer protections in the law through an "MLR shift" – reclassifying previously identified administrative expenses as medical expense to create the appearance of a higher medical loss ratio.
###