New Filings Show that Aetna Spends Less on Small Business Health Care than Previously Reported
December 7, 2009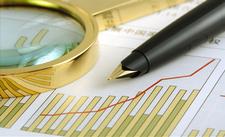 WASHINGTON, D.C.— Today, Senator John D. (Jay) Rockefeller IV, Chairman of the United States Senate Committee on Commerce, Science, and Transportation, announced that the Aetna Insurance Company recently made a $4.9 billion amendment to its 2008 health insurance regulatory filings. This $4.9 billion correction is a direct result of the Senate Commerce Committee's four-month investigation into the percentage of each premium dollar health insurance companies spend on patient care.
"Health insurance companies have a duty to provide accurate financial information both to consumers and to their regulators about how much money they actually spend on health care and how much they spend on profits, on executive salaries, and on figuring out how to deny care to people when they really need it," Rockefeller said. "Unfortunately, it looks like Aetna and other health insurers haven't been taking this duty very seriously. I'm disappointed that my Committee had to launch a full-scale congressional investigation to get these companies to meet their basic reporting obligations."
KEY BACKGROUND INFORMATION
In August 2009, the Commerce Committee began investigating how private health insurance companies spend the billions of dollars of premiums they receive each year from individuals and small businesses. A key financial measure in the health care industry is the "medical loss ratio," the percentage of each premium dollar that insurers use to pay their policyholders' claims versus other expenses such as salaries and profits. On August 21, 2009, Chairman Rockefeller wrote letters to Aetna and other large health insurers requesting medical loss information broken down by market segment. Committee investigators also began compiling medical loss ratio information by reviewing the "Accident and Health Policy Experience Exhibits" these companies are required to file each year with their state regulators and the National Association of Insurance Commissioners.
On November 2, 2009, Chairman Rockefeller wrote a letter [LINK] to one of the insurance companies that had received an August 21 letter, CIGNA, raising serious questions about how it reported its 2008 activities in the small and large group health insurance markets. CIGNA's filings inaccurately reported that it did not conduct business in the small group market. CIGNA has since informed the Committee that it will correctly report this business in its 2009 filing. Chairman Rockefeller's November 2 letter also released medical loss ratio information for five other large for-profit health insurers, including Aetna [LINK].
A month later, on December 2, 2009, Aetna informed the Committee it had amended its 2008 filings. In its amended filings, Aetna disclosed that its largest subsidiary, Aetna Life Insurance Company, misclassified $4.9 billion in its 2008 Accident and Health Policy Experience Exhibit.
In its original filing, Aetna Life reported $6.6 billion in small group premiums. The amended filing reclassifies $4.9 billion of these premiums as large group premiums. As the table below indicates, the amendment shows that Aetna spent only 79% of small business health insurance premiums on health care - three percentage points lower than the 82% figure the company originally reported.
"Failing to submit accurate medical loss ratio information to state insurance agencies not only violates the law, it also undermines the efforts of policymakers, consumer advocates, and regulators to determine whether consumers and businesses are getting a fair value for their health care premium dollars," stated Rockefeller. "This is yet another example of why we need more transparency and accountability in the health insurance industry."
PLEASE SEE AETNA AMENDED FILINGS DATA BELOW
PLEASE SEE AETNA LIFE INSURANCE COMPANY 2008 AMENDED A&H EXHIBIT BELOW
FOR MORE INFORMATION ABOUT THE SENATE COMMERCE COMMITTEE'S INVESTIGATION PLEASE VIEW A RECENT ABC, GOOD MORNING AMERICA STORY HERE
###