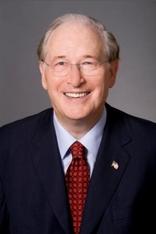 WASHINGTON, D.C.--Chairman John D. (Jay) Rockefeller IV today gave an opening statement at the U.S. Senate Committee on Commerce, Science, and Transportation hearing titled "Expanding the Panama Canal: What Does it Mean for American Freight and Infrastructure?"
Prepared Opening Statement – Senator John D. (Jay) Rockefeller IV, Chairman
Before the Panama Canal was completed in 1914, it took 13,000 miles and several months for a ship to travel from New York to San Francisco. It was an inefficient, dangerous, and costly way to do business, but for traders that relied on East Coast ports for exports and imports, it was the only option. American business leaders needed a way to bypass South America. They saw what the Suez Canal in Egypt did for trade between Europe and Asia and thought about what connecting the Pacific and Atlantic Oceans would do for North American commerce.
Once completed, the Panama Canal was an engineering marvel – one that rivals many great American achievements to this day. The Canal dramatically improved trade routes and reduced transit times for goods moving between the Atlantic and Pacific Oceans. It transformed commerce throughout the Western Hemisphere for the next century. By any definition, the Panama Canal was a success. Today, roughly 15,000 vessels travel through the Canal annually, carrying over 300 million tons of goods. But, as with everything, cargo ships are becoming larger and larger and are outgrowing current infrastructure.
The Canal is being expanded to accommodate ships carrying two and a half times the freight of those it currently transports. These ships are enormous and they can carry an awful lot of goods. The Panama Canal is poised to once again dramatically affect the movement of goods into and throughout the Western Hemisphere.
However, it is unclear how the expanded canal will affect trade patterns. Once larger ships can travel through the newly-widened canal, will we see a dramatic diversion in the amount of goods entering and leaving the country from our West Coast ports to the East and Gulf Coast ports? Alternatively, will the West Coast ports retain their stature as the busiest ports in the country, with the Canal expansion resulting in little additional traffic to ports on the other side of the country?
Regardless, we need to be prepared for how the expanded Canal could impact our economy. In 2011, the maritime sector handled nearly half of U.S. exports and imports. Estimates put exports increasing by six to eight percent yearly as our economy gets stronger. One thing we know is that ports on the East Coast are working diligently to handle these larger ships. However, there is a world beyond the ports that businesses need to move their goods throughout the country. We have grown accustomed to an ad-hoc approach to maintaining our surface transportation network with which many seem content. But, I am not.
This lack of planning and shortsighted thinking doesn't reflect what our country truly needs: a strategic, long-term vision for rebuilding our transportation system. The rest of the world is already heavily investing in their transportation infrastructure to prepare for the next century of challenges. Duct tape and good will does not suffice when Asia and much of the rest of the world are readying their infrastructure and workers to compete in this global economy.
A strategic vision doesn't involve stop-gap measure after stop-gap measure, lurching from one inadequate funding bill to the next in the name of progress. It means taking a hard look at what we need from our ports, rail, and highway systems over the long term. This country's transportation network, built over generations, has been critical to our long-term economic growth and success. If we can't move goods to market – into, out of, and throughout the country – our export-driven economy cannot thrive. In fact, it will begin to wither.
There are glaring indicators that this interconnected system was not built to withstand the 21st century stressors being placed upon it. The wear, tear, and congestion from the increase of heavy trucks and rail have tested the transportation network. Our ports, roads, rails, and other infrastructure are in need of billions of investment – and our current policy of looking the other way will not suffice.
I firmly believe that the federal government has a critical role to play in this process, just as it always has in building our nation's transportation networks. We need to lead by creating a coherent and unified mission for our federal surface transportation programs. Our nation's economic growth demands it.
And, in order to develop strategic plans and maximize the return on taxpayer dollars, we need good information about emerging trends and expectations for how freight will move in the coming years. That's why we're here today. The ports, railroads, and trucking companies are all navigating what investments and strategic decisions are necessary to take full advantage of the opportunities or, in some cases, possible threats the expanded Canal will present.
While no one may know the true outcome of the expansion's effect on freight movement until it happens, one this is clear right now. We can invest in a strategic, long-term vision for our country's role in this new, global economy. Or we can be stuck with inadequate infrastructure because we were unwilling to make the tough choices on investing in a strategic, long-term vision for our country's role in this new economy.
###