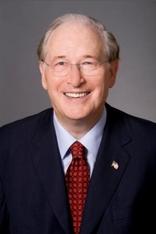 WASHINGTON, D.C.— Chairman John D. (Jay) Rockefeller IV issued the following statement on President Obama's priorities outlined in the State of the Union address this evening:
"President Obama is absolutely correct that we need to invest in American manufacturing and in the skills of American workers to create and sustain the next generation of competitive jobs. We must foster innovation that will drive an advanced manufacturing sector, which is vital to any prosperous economy. As Chairman of the Senate Commerce Committee, I will always look for ways to grow our manufacturing sector and create more well-paying, middle-class American jobs.
"While our transportation systems are crumbling beneath us, some of my colleagues are unwilling to invest in even our most basic infrastructure needs. We need critical investments in passenger rail – as well as rebuilding our roads and bridges – to give our citizens the best chance to compete in the 21st century.
"We know that cyber vulnerabilities exist in everything from power plants to financial institutions and some of our country's most successful companies. I strongly supported comprehensive cybersecurity legislation last year that would have addressed the growing cyber threats facing our country. I also strongly support President Obama's action to strengthen our economic and national security. I will continue my efforts this Congress to enact legislation that bolsters the cooperation between the federal government and private sector to protect our country from cyber attacks."
###