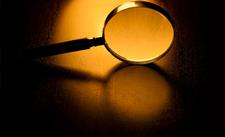 WASHINGTON, D.C.— Chairman John D. (Jay) Rockefeller IV and Senator Tom Udall commended the Federal Trade Commission (FTC) for taking action against a company for making marketing claims about its product's ability to reduce the risk concussions that were not supported by scientific evidence.
"I applaud the FTC for taking action to stop Brain-Pad from making marketing claims about whether their mouth guards can reduce the risk of concussions," Rockefeller said. "Concussions are a very serious health concern, especially for young athletes, and it is important that athletes, parents, and coaches know the truth about the limitations of sports equipment in preventing concussions. It is disturbing that certain sports equipment manufacturers could be exploiting parents' concerns to make a profit. I hope this action by the FTC will send a message to other companies that they can't use claims that aren't backed by science."
"Increased awareness of the dangers associated with sports concussions is extremely important," Udall said, "but as the Brain-Pad settlement proves, some companies seem to be taking advantage of the fears of parents, coaches and athletes. The real danger behind anti-concussion marketing claims is in giving young athletes and their parents a false sense of security. I want to thank Chairman Rockefeller for allowing us to bring these issues before the committee last year and Chairman Leibowitz and the Federal Trade Commission for taking a closer look at the concussion marketing claims used to sell children's sports gear."
Last year, the Senate Commerce Committee held a hearing to examine the marketing claims related to concussions that sports equipment manufacturers have made and the impact this marketing has on youth athletes, parents, and coaches. Witnesses at the hearing testified that sports equipment manufacturers have repeatedly made claims that their equipment "prevent concussions" or "reduce the risk of concussions" without scientific evidence to prove them. Witnesses also testified that concussion-related marketing has led to a public that misunderstands the limitations of sports equipment. The marketing claims of Brain-Pad were examined at the hearing. For more information about the hearing, click here.
###