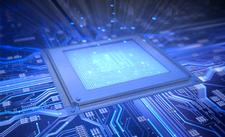 WASHINGTON, D.C.— Chairman John D. (Jay) Rockefeller IV today applauded the appointments to the board of the First Responder Network Authority, or FirstNet. The first responder network was established by Rockefeller's Public Safety Spectrum and Wireless Innovation Act.
"Today's appointments begin a new chapter in making sure our firefighters, police officers, and EMS workers, among other first responders, have the tools they need to get the job done and keep us safe," said Rockefeller.
"I commend the new FirstNet Board members for agreeing to serve. In particular, I appreciate Sam Ginn's willingness to take on the important role as Board Chair. His network and management experience will be invaluable to FirstNet as it begins building a truly nationwide, interoperable wireless broadband communications network designed to connect our nation's first responders during emergencies.
"The strong national governance structure created by Congress is essential to making sure that FirstNet is successful. Congress entrusted the FirstNet board with achieving the pressing public safety need for an effective public safety communications network that works across agencies and jurisdictions – in rural as well as urban areas. I look forward to working with the Board members and stand ready to assist them in any way.
"I also want to thank Acting Secretary of Commerce Blank, Assistant Secretary Strickling, and their team for finding a board with exceptional technical, network, public safety and state and local expertise."
###