New HHS Report Shows "80/20 Rule" Requires Insurance Company Rebates for Failing to Meet Medical Care Standards
June 26, 2012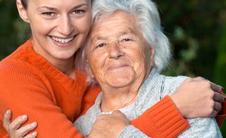 WASHINGTON, D.C.— Chairman John D. (Jay) Rockefeller IV released a statement today following the release of a Department of Health and Human Services (HHS) report showing consumers will save more than $1 billion thanks to health insurance company rebates. The rebates are a result of the "80/20 rule" in the 2010 health care reform law, which requires health insurance companies to spend a larger portion of their customers' premium dollars on medical care.
"Finally, consumers are getting the health care benefits they paid for," said Rockefeller. "Consumers are getting a better value for their premium dollars by way of increased benefits, lower premiums, and rebates. Over a billion dollars in rebates are going to consumers and businesses because health insurers are now required to spend less money on executive salaries and administrative costs, and more on patient care, and improving health care quality. The medical loss ratio law was long overdue. It is putting consumers' hard-earned money back into their pockets and forcing the health insurance industry to put their customers ahead of profits."
The Affordable Care Act required health insurance companies to disclose to HHS how much of patients' premiums was spent on medical care by June 1 of this year. A report issued last week by HHS found that health insurance companies will owe their individual and business customers at least $1.1 billion in rebates for the calendar year 2011. For West Virginia, the HHS report estimates that health insurance companies operating in the state will be required to pay $2.7 million in rebates, more than $2.3 million in the individual market and $435,000 in the small group market.
The rebate savings come from the minimum medical loss ratio provision – also known as the "80/20 rule" – and are considered one of the most important consumer protections in the 2010 health care reform law. The "80/20 rule" makes the insurance marketplace more transparent by revealing how much of the premium dollars health insurance companies collect are spent on actual medical care instead of administrative costs, profits, marketing, and lobbying. The law requires that health insurance companies pay rebates if they spend less than less than 80% of their customers' premium dollars on actual health care services.
A recent Kaiser Family Foundation study of the "80/20 rule" found that the presence of the minimum medical loss ratios and the rebate requirements in the Affordable Care Act provide, "an incentive for insurers to seek lower premium increases than they would have otherwise, and in some cases premiums have even decreased." The law's rebate provisions went into effect on January 1, 2011 and the rebates announced last week by HHS will be issued to customers no later than August 1, 2012.
The report by HHS highlights an issue Chairman Rockefeller championed during health care reform and worked to have included in the Affordable Care Act. The Chairman served as a leading advocate for consumers throughout health care reform by investigating how much health insurance companies actually spent paying for health care services and by chairing Commerce Committee hearings to highlight his investigation's findings. Chairman Rockefeller's work helped to pass this critical legislation that sought to hold health insurance companies accountable and rein in excessive non-medical expenses.
###