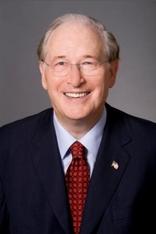 WASHINGTON, D.C.—Chairman John D. (Jay) Rockefeller IV released the following statement today following release of a report showing consumers will save more than $1 billion from insurance company rebates.
"It's now clear that the minimum medical loss ratio law has been a huge win for consumers," said Rockefeller. "Millions of American consumers and businesses will receive more than $1 billion dollars in rebates over the next few months because their health insurance companies did not meet the medical loss ratio targets in 2011. Millions more are benefiting because health insurance companies are spending less money on executive salaries and administrative costs, and more on patient care and improving health care quality. The medical loss ratio law is putting money back into consumers' pockets and forcing the health insurance industry to put their customers ahead of profits."
The savings come from the minimum medical loss ratio provision – also known as the "80/20 rule" – and is considered one of the most important consumer protections in the 2010 health care reform law. The law encourages health insurance companies to spend a larger portion of their customers' premium dollars on care by requiring companies to pay rebates if they spend less than 80% of their premium dollars on health care services. The law's rebate provisions went into effect on January 1, 2011.
Over the past month, health insurance companies have been submitting their mandatory financial filings with state insurance regulators. A preliminary review of these filings released today by the Kaiser Family Foundation estimates that health insurance companies will owe their individual and business customers at least $1.3 billion in rebates for the calendar year 2011. For West Virginia, the Kaiser report estimates that health insurance companies operating in the state will be required to pay $2.2 million in rebates, more than $1.4 million in the individual market and $774,000 in the small group market.
In addition to these rebates, the 80/20 rule has delivered savings to millions more American consumers through lower premiums. As the Kaiser report notes, the 80/20 rule "provided an incentive for insurers to seek lower premium increases than they would have otherwise, and in some cases premiums have decreased." In West Virginia, for example, Highmark Blue Cross Blue Shield cut the December 2011 premiums it charged its 4,200 West Virginia small business customers by 75% in order to make sure it met the law's 80% requirement.
###