CBA Set to Expire at 11:59 P.M. Tonight; Prospect of Lockout Looms
March 3, 2011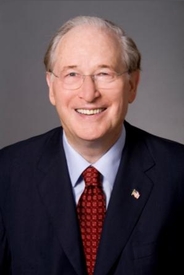 WASHINGTON, D.C.–Chairman John D. (Jay) Rockefeller IV released this statement urging the NFL and players to temporarily extend the current collective bargaining agreement (CBA)–and buy more time for negotiations:
"A lockout is completely unnecessary. It has the potential to harm not just the players, the league and the fans, but all the Americans whose livelihoods depend on a football season. We're talking about thousands of jobs at stake: from jobs at concession and merchandise stands to hotel and retail sector jobs.
"Why should the workers who depend on these jobs pay the price of a bitter dispute between wealthy players and wealthier owners?
"I urge the NFL and the players to extend the deadline for their talks. It's not a heavy lift. Both sides should be able to agree on at least this. Keep talking. Take a time-out, and let cooler heads prevail. Then return to the table for negotiations and come to a resolution to break this impasse.
"I'm still disappointed that the league won't simply open up its books so the players can get a clear picture of the finances of the entire NFL. Transparency is always a good thing and corporate secrecy should not trump cooperation."
###