Senators Push Legislation to Strengthen Safety, Improve Driver Training
March 1, 2011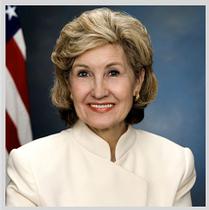 WASHINGTON, D.C. –U.S. Senators Sherrod Brown (D-OH) and Kay Bailey Hutchison (R-TX), on the 4th anniversary of the Bluffton University motorcoach crash that claimed seven lives, reintroduced legislation to strengthen bus safety and improve driver training to reduce the number of motorcoach crashes and related fatalities. Brown and Hutchison have introduced the legislation together in the previous two Congresses. U.S. Congressman John Lewis (GA-5) is introducing a companion bill in the House of Representatives.

"Four years after a terrible motorcoach crash that claimed seven lives, there are still no new regulations in place to ensure bus safety. Just a few weeks ago, Mount Union lost a beloved faculty member due to a motorcoach accident," Senator Brown said. "This legislation is aimed at dramatically reducing the number of deaths and serious injuries caused by motorcoach accidents—and though this bill has broad bipartisan support, it has been blocked in the Senate in years past. But as this week's tragic anniversary reminds us, we must not give up the fight to ensure motorcoach safety. We need to prevent any future bus trips from turning into tragedies."

"The tragic crashes that have occurred in Texas, Ohio, and elsewhere in the nation are vivid reminders of the urgent need to dramatically improve bus safety," said Senator Hutchison. "Half of all motorcoach fatalities over the past ten years have occurred as a result of rollovers, and 70 percent of the individuals killed were ejected from the bus. This comprehensive measure will help overhaul the nation's motorcoach safety standards and require seat belts and stronger roof standards to better withstand rollovers. Congress must not wait for another deadly motorcoach accident before we pass comprehensive bus safety legislation."

"Every year millions of adults and children ride on motorcoaches without the basic safety protections routinely available in other modes of transportation. And every week, on average, there is a motorcoach crash or fire that often results in deaths and injuries that could have been prevented," said Jackie Gillan, Vice President of Advocates for Highway and Auto Safety. "Recommendations by the National Transportation Safety Board (NTSB) for improving occupant protection and keeping unsafe motorcoach operators off our roads have largely been ignored or languished for many years. Passage of the Motorcoach Enhanced Safety Act will change that and save lives."

Brown and Hutchison's Motorcoach Enhanced Safety Act would require:
Safety belts and stronger seating systems to ensure occupants stay in their seats in a crash.
Improved commercial driver training. Currently, no training is required by federal regulation.
Anti-ejection glazing windows to prevent passengers from being easily thrown outside the motorcoach.
Strong, crush-resistant roofs that can withstand rollovers.
Improved protection against fires by reducing flammability of the motorcoach interior, and better training for operators in the case of fire.
A National Commercial Motor Vehicle Medical Registry to ensure that only medically qualified examiners conduct physical examinations of drivers and a medical certificate process to ensure that all certificates are valid and no unqualified operator is allowed to drive.
Strengthened motorcoach vehicle safety inspections including roadside inspections, safety audits, and state and motor carrier programs for identifying vehicle defects.
Electronic On-Board Recorders (EOBRs) with real-time capabilities to track precise vehicle location that cannot be tampered with by the driver.
# # #