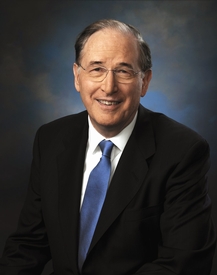 WASHINGTON, D.C.—Chairman John D. (Jay) Rockefeller IV today applauded the National Highway Traffic Safety Administration (NHTSA) for taking steps to improve vehicle safety on America's roadways. NHTSA's announcement comes after NASA released its findings of an investigation into sudden unintended acceleration in Toyota vehicles.
"I am pleased that NHTSA is moving forward on key elements of my motor vehicle safety legislation, which would improve vehicle safety for everyone on America's roads. Last year, the nation heard harrowing stories of sudden unintended acceleration in cars. We may not know all the causes of sudden unintended acceleration in these vehicles, but we know something went terribly wrong. Commerce Committee hearings exposed a lack of resources and expertise at NHTSA and a failure by some companies to put safety first. Congressional oversight and more aggressive NHTSA enforcement have led to more and earlier recalls resulting in safer cars and safer roads."
NHTSA announced today that it would take several new actions mirrored in Chairman Rockefeller's motor vehicle safety legislation, including:
Consider proposing rules by the end of 2011 to require brake override systems, to standardize operation of keyless ignition systems, and to require installation of event data recorders in all passenger vehicles.
Begin broad research on the reliability and security of electronic control systems.
Research the placement and design of accelerator and brake pedals to determine whether design and placement can be improved to reduce pedal misapplication.
Background:
Last year, the Commerce Committee held hearings related to reports of sudden unintended acceleration in Toyota vehicles. During the hearings, Committee Members heard from Transportation Secretary Ray LaHood, NHTSA Administrator David Strickland, Toyota executives and safety advocates on the issue. As a result of the Committee's work, Chairman Rockefeller introduced legislation to raise vehicle safety standards, including a provision requiring brake override systems in all vehicles, and to increase NHTSA's capacity to respond to consumer complaints and better regulate today's high-tech vehicles.
###