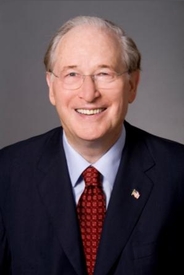 WASHINGTON, D.C.—This fall marks the tenth anniversary of 9/11. Despite the passage of time, the horror and the deep sadness that marks that day has not faded from our national consciousness. And that's appropriate, because these are wounds that even if they heal will always cause us pain.
More importantly, tragedy knows no boundaries. Besides New York or Washington, emergencies occur every day in urban and rural communities across the country. Whether it's terrorism or a tornado, a hurricane or a brush fire, one thing rings universally true. When an emergency happens, we rely on first responders like police, firefighters, and public safety officials to keep us from harm.
Far too often we talk about important role these brave first responders play but fail to give them the tools they need to do their job. I think it is long past time to do something about that. That is what today's hearing is about. And it is what led me to introduce and champion the Public Safety Spectrum and Wireless Innovation Act.
This legislation does two things. First, it sets aside the 10 megahertz of spectrum known as the "D-block" to public safety to support a nationwide, interoperable wireless broadband network that will help keep us safe. Second, it gives the Federal Communications Commission the authority to hold incentive auctions based on the voluntary return of spectrum. These auctions, in turn, will provide funding to support the construction and maintenance of public safety's network. And they will free up additional spectrum for innovative commercial uses.
In short, this bill marries resources for first responders with good commercial spectrum policy. It can keep us safe—and help grow our economy. That is why this legislative union has the support of every major public safety organization across the country. I am proud that virtually every public safety officer in my great state of West Virginia has stood up and recognized how essential this bill is to their ability to do their jobs. In fact, I am especially proud of the good work we've done on this legislation across the state and I've had useful conversations with first responders in Jackson County and Wood County about how this bill will make their work safer. Across the country, we've also gotten strong statements of support from governors and mayors. And now we have the full and unambiguous support of the Administration.
There are some people who argue that we should simply sell this valuable resource to the highest bidder. I forcefully reject that – though I have said repeatedly that I will work with anyone who seeks to make sure that our public safety officials have the resources they need to communicate, to do their jobs, and to protect our people.
But let me also clarify one thing. This effort is about saving lives. And to those who say we cannot afford this now, I say we cannot afford not to. But if this is not compelling enough, it is important you know this: This legislation pays for itself.
According to the Administration and industry, incentive auctions will bring in revenue well above what funding public safety requires, leaving billions over for deficit reduction. This is win-win-win.
In closing, let me say that we have a once in a generation opportunity to provide our public safety officials with the spectrum they need to communicate when tragedy strikes. And with incentive auctions we can pair this with funding. To my colleagues, I say let's seize this moment. This is not right, this is not left. It is simply the right thing to do. Let's do something historic—together. This is my highest legislative priority for the Committee. We will work to get this done—before our nation reaches the tenth anniversary of September 11th.
Thank you to our witnesses for joining us today.
###