Bill Amends Outdated Maritime Laws, Provides Justice for Disaster Victims
January 27, 2011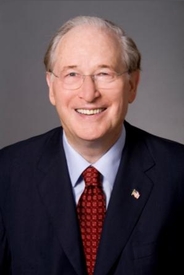 WASHINGTON, D.C. — Chairman John D. (Jay) Rockefeller IV introduced legislation to provide relief to families of those killed and injured in the Deepwater Horizon explosion last year. The legislation, known as the Deepwater Horizon Survivors' Fairness Act, fixes loopholes in liability statutes so that victims' families can receive the same compensation available to survivors of those injured or killed in accidents on land. The bill is cosponsored by Senators Charles Schumer (D-N.Y.) and Sheldon Whitehouse (D-R.I.).
"While we should be fixing this area of maritime law for all circumstances, at a very minimum, we should treat families who lost loved ones in the Deepwater Horizon explosion fairly and equitably. These widows and fatherless children should not lose financial support because of inequities in old and antiquated maritime laws," Chairman Rockefeller said.
Chairman Rockefeller's legislation amends three maritime laws — the Shipowners' Liability Act of 1851, the Death on the High Seas Act (DOHSA) and the Jones Act — which severely curtail compensation for families of anyone killed on the high seas. DOHSA, for example, limits liability to economic damages only - in most cases, this means burial costs and the loss of financial support the family member would have provided. The law does not permit widows who lost their husbands in the Deepwater Horizon explosion the ability to recover damages for the loss of care, comfort or companionship — damages which are available to survivors of land-based accidents.
"Our maritime laws are antiquated and unfair. They treat families of workers killed or injured at sea like second-class citizens – somehow deserving of less support than the families of those injured on land. It's not right, it's not fair, and it's got to change," Chairman Rockefeller said. "The bill I introduced will ensure that victims of the BP oil spill receive the compensation they need and deserve."
###