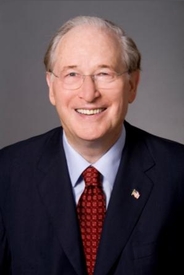 WASHINGTON, D.C.— U.S. Senator John D. (Jay) Rockefeller IV (D-WV), Chairman of the Commerce, Science, and Transportation Committee, issued the following statement after the United States House of Representatives passed S. 3729, the National Aeronautics and Space Administration Authorization Act (NASA) of 2010. The bill now heads to the President to be signed into law.
"I congratulate my House colleagues for taking a big step forward for America's space program. It's been a long, rigorous process – but I believe we've reached a sensible center.
"Earlier this year, the President proposed a new way for NASA. Our civil space program needed to innovate and move in a new direction. Working with the Administration, members of Congress, and the space community, we deliberated, we debated, and we forged ahead with a plan that represented the very best of these proposals.
"The bill the House passed today offers a 'third way' for NASA. It is a smart, fiscally responsible plan that will refocus and reinvigorate the agency, while protecting a balanced portfolio for NASA, including full funding for NASA's important aeronautics, science, and human space flight missions. I look forward to working with my colleagues to help ensure NASA stays on solid footing going forward. I want to thank my colleagues, especially Senator Kay Bailey Hutchison and Senator Bill Nelson, who have worked so hard to send this bill to the President's desk."
###