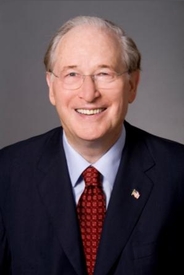 WASHINGTON, D.C.—Senator John D. (Jay) Rockefeller IV, Chairman of the U.S. Senate Committee on Commerce, Science, and Transportation, today introduced the Public Safety Spectrum and Wireless Innovation Act, a bill to promote smart and efficient use of the nation's radio airwaves as well as provide first responders and public safety officials with additional wireless resources to keep America safe.
"Radio spectrum is a very valuable resource," Chairman Rockefeller said. "It can grow our economy and put new and innovative wireless services in the hands of consumers and businesses. It can enhance our public safety by fostering communications between first responders when the unthinkable occurs. But it is also scarce. That is why we need forward-thinking spectrum policy that promotes smart use of our airwaves—and provides public safety officials with the wireless resources they need to keep us safe. The Public Safety Spectrum and Wireless Innovation Act will do just that. I look forward to working with the Administration, my House colleagues, and public safety officials to make sure our first responders have the resources they need to protect the public."
Key Provisions of the Public Safety Spectrum and Wireless Innovation Act would:
Establish a framework for the deployment of a nationwide, interoperable, wireless broadband network for public safety;
Allocate 10 megahertz of spectrum, known as the "D-block," to public safety;
Direct the Federal Communications Commission (FCC) to develop technical and operational standards to ensure nationwide interoperability and build-out (including in rural areas);
Direct the FCC to establish standards that allow public safety officials, when not using the network, to lease capacity on a secondary, but preemptible basis to non-public safety entities, including other governmental users and commercial users; and
Provide the FCC with incentive auction authority, which allows existing spectrum licensees to voluntarily relinquish their airwaves in exchange for a portion of the proceeds of the commercial auction of their spectrum. This provides new incentives for efficient use of spectrum. In addition, the funds from these incentive auctions, in conjunction with funds from the auction of other specified spectrum bands, and funds earned from leasing the public safety network on a secondary basis, will be used to fund the construction and maintenance of the nationwide, interoperable, wireless broadband public safety network.
###