Targets Affinion's Duplicitous "Live Check" Enrollment Process
August 4, 2010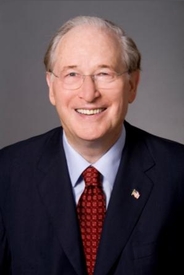 WASHINGTON, D.C.—In his continued effort to protect consumers from harmful and deceptive business practices, Senator John D. (Jay) Rockefeller IV, Chairman of the U.S. Senate Committee on Commerce, Science, and Transportation, today sent a letter to Nathaniel Lipman, President of Affinion Group, Inc. asking for more information about Affinion's use of a "live check" enrollment process.
In his letter, Chairman Rockefeller states, "it appears Affinion is more aggressively using 'live checks' to enroll consumers in membership programs…this troubles me because consumer advocates, courts, and state and federal authorities have repeatedly described it as misleading, deceptive, and unfair." The process of using 'live checks' is akin to Affinion's use of aggressive online sales tactics to enroll consumers in services without their consent – an issue that was the subject of a year-long Commerce Committee investigation. More information can be found here.
"Now that Affinion has been forced to end one deceptive enterprise, it appears they've resorted to another by resurrecting their old 'live checks' marketing tricks," Chairman Rockefeller said. "I intend to continue examining sales tactics that allow companies to charge consumers for products without their express informed consent. It is not right, it is not ethical, and it is not the way business should be done in America."
How the "live check" enrollment process works:
Affinion partners with companies that have already developed a financial relationship with consumers and mails "live checks" to those companies' customers.
The check's envelope or packaging is branded with the logo of the company familiar to a consumer—let's call him John Doe—and prominently alerts Mr. Doe to a "CHECK ENCLOSED."
The "live check" contained within the mailer is typically for a small amount, between $8 and $10, and is payable at JP Morgan Chase Bank.
If Mr. Doe cashes or deposits the check, the company that has a prior financial relationship with him will transfer his billing information to Affinion.
Affinion then "enrolls" Mr. Doe in one of its membership programs and begins charging a monthly, recurring fee to his credit card or debit card.
Chairman Rockefeller has requested more information about Affinion's use of this practice, as well as the role JP Morgan plays in the "live check" enrollment process. Jamie Dimon, CEO and chairman of JPMorgan Chase & Co., was also copied on Chairman Rockefeller's letter.
Key Background Information:
In 2009, the Senate Commerce Committee launched an investigation into three companies—Affinion, Vertue, and Webloyalty—that used aggressive online sales tactics to enroll consumers in services without their consent.
The committee's investigation found that these companies bilked millions of Americans out of more than one billion dollars by partnering with hundreds of legitimate websites that were willing to share their customers' billing information, including credit and debit card numbers, for financial gain.
Following this landmark investigation, Chairman Rockefeller introduced legislation, the Restore Online Shoppers' Confidence Act, to put an end to these deceptive online sales tactics. The bill was passed out of the Commerce Committee on June 9th, 2010, and is currently pending Senate action.
The Restore Online Shoppers' Confidence Act will protect consumers, and save money. According to the Congressional Budget Office (CBO), the bill will save Americans hundreds of millions of dollars by stopping deceptive online sales practices.
###