Measure Would Allow States to Adopt Successful Texas Program
July 22, 2010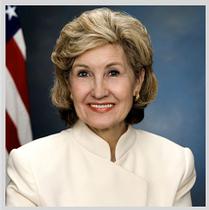 WASHINGTON, D.C. – The Senate Commerce, Science, and Transportation Committee today approved reauthorization of the America COMPETES Act with a new provision sponsored by Senator Kay Bailey Hutchison (R-Texas), Ranking Member on the Committee, to improve math and science education across the nation. The provision, modeled after the highly successful UTeach initiative in Texas, would enable participating colleges and universities to prepare students who major in science, technology, engineering, or mathematics (STEM) to become certified as elementary and secondary school teachers.
"Science and technology are at the core of America's ability to compete in an increasingly globalized economy," said Senator Hutchison. "These subjects are crucial to solving many of the challenges we face as a nation in areas such as energy independence, biotechnology, and healthcare. Texas has been a leader in efforts to improve math, science, and technology education in American classrooms. Our model program has effectively combined undergraduate degrees in the science, technology, engineering, and mathematics fields with teacher certification."
In 1997, the University of Texas at Austin started the UTeach program to prepare elementary and secondary science, math and computer science teachers. This program has become a national benchmark for teaching excellence and has been mentioned in several high profile reports including the National Academies' "Rising Above the Gathering Storm" report.

"This bill includes a provision that I have championed to replicate UTeach and similar programs nationally by creating a modest grant program. Colleges and universities would be able to apply for grants to implement similar programs to recruit and prepare students who major in STEM subjects to become certified as elementary and secondary school teachers," Senator Hutchison said.
# # #