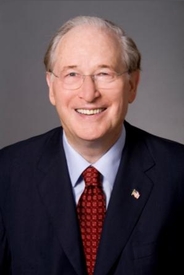 WASHINGTON, D.C.—Senator John D. (Jay) Rockefeller IV, Chairman of the U.S. Senate Commerce, Science, and Transportation Committee, released the following statement regarding his plans to release spectrum policy legislation in the coming days:
"Radio spectrum is a very valuable resource. It can grow our economy and put new and innovative wireless services in the hands of consumers and businesses. It can enhance our public safety by fostering communications between first responders when the unthinkable occurs. But it is also scarce. That is why we need a forward-thinking spectrum policy that promotes smart use of our airwaves—and provides public safety officials with the wireless resources they need to keep us safe.
"For these reasons, I plan to introduce the Public Safety Spectrum and Wireless Innovation Act.
"This legislation will build on the policies in the recent Presidential Memorandum 'Unleashing the Wireless Broadband Revolution,' by providing the Federal Communications Commission with the authority to hold incentive auctions. My legislation will help put this valuable resource into the hands of companies that can create innovative services for American consumers and businesses. This proposal will not require the return of spectrum from existing commercial users, but will instead provide them with a voluntary opportunity to realize a portion of auction revenues if they wish to facilitate putting spectrum to new and productive uses.
"The Public Safety Spectrum and Wireless Innovation Act will also provide public safety with an additional 10 megahertz of spectrum to support a national, interoperable wireless broadband network that will help protect people and keep them from harm. This spectrum allocation will provide those who wear the shield with the resources they need to do their jobs. But more than that, by providing authority for incentive auctions, this legislation will offer a revenue stream to assist public safety with the construction and development of their network.
"The American people deserve to have the best and most innovative uses of wireless networks anywhere. And they deserve to know that our first responders have access to the airwaves they need when tragedy strikes – I am proud to say my legislation will do just that."
###