Announces Executive Session to Markup Reauthorization Legislation
July 16, 2010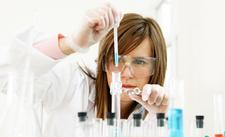 WASHINGTON, D.C.—Senator John D. (Jay) Rockefeller IV, Chairman of the U.S. Senate Committee on Commerce, Science, and Transportation, today announced the introduction of the America COMPETES Reauthorization Act of 2010 (S. 3605), a joint effort with the U.S. Senate Committee on Health, Education, Labor, and Pensions and the Senate Committee on Energy and Natural Resources. The bill invests in research and development (R&D), and in science, technology, engineering, and mathematics (STEM) education – drivers of America's economy and keys to our competitiveness in the global marketplace.
"I have been fighting for increased investments in STEM and R&D for many years because I know how these efforts positively impact the lives of the people of West Virginia and our country as a whole," said Chairman Rockefeller.
"While the United States continues to lead the world in science and engineering, other countries are working to close the gap by expanding their own investments in research, infrastructure, and education. We need to do all we can to stay ahead of the curve, and this bill does a lot to prepare today's students and businesses for the future."
The original COMPETES Act was a response to the National Academies' Rising Above The Gathering Storm, which warned that America's place as a global leader in science and technology was at risk. The Commerce Committee will markup the America COMPETES Reauthorization Act of 2010 at an Executive Session on Thursday, July 22, at 2:30 p.m.
Key Elements of the Commerce Committee's titles of America COMPETES Reauthorization Act of 2010:
Increases Science and Research Investments
Authorizes funding increases for the National Science Foundation (NSF) and the National Institute of Standards and Technology for fiscal years 2011, 2012, and 2013.
Supports programs to assist American manufacturers, such as the Hollings Manufacturing Extension Partnership and the Technology Innovation Program, and creates a loan guarantee program to support innovation in manufacturing.
Strengthens Educational Opportunities in Science, Technology, Engineering, Mathematics
Coordinates STEM education across the federal government, with the goal of reinforcing programs that demonstrate effectiveness.
Supports research and internship opportunities for high school and undergraduate students, and increases the number of graduate fellowships supported by the NSF.
Reinforces the role of NASA and the National Oceanic and Atmospheric Administration (NOAA) to inspire and educate the future science and technology workforce, and encourages the agencies to transfer their technological advances into the private and public sectors.
Develops an Innovation Infrastructure
Promotes productivity and economic growth by forming an Office of Innovation and Entrepreneurship to foster innovation and the commercialization of new technologies, products, processes, and services.
Requires the development of a national innovation and competitiveness strategy to strengthen the innovative and competitive capacity of the federal government, state and local governments, institutions of higher education, and the private sector.
Supports the development of regional innovation strategies, including regional innovation clusters and research parks.
A summary and the full text of America COMPETES can be found here.
###