Sends Important Letter to NAIC Commissioner Cline
July 20, 2010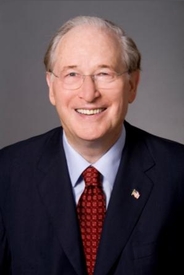 WASHINGTON, D.C.—Senator John D. (Jay) Rockefeller IV, Chairman of the U.S. Senate Committee on Commerce, Science, and Transportation, sent a letter today to Commissioner Jane Cline, President of the National Association of Insurance Commissioners (NAIC), expressing several concerns about implementation of the medical loss ratio (MLR) provision in the health care reform law. The letter follows more than three months of discussions between state insurance officials, consumer representatives, and insurance industry lobbyists about how the new law will take effect.
"Making sure health insurance companies spend more of every premium dollar on patient care was a core component of health care reform," Chairman Rockefeller said. "I fought for this crucial provision to be included in the health care law, and I will continue to fight to make sure this law will be implemented in a way that helps people, not health insurance companies. I appreciate the hard work that Commissioner Cline and the NAIC have been doing to implement the medical loss ratio provision and many other parts of the health care law—but we must remain vigilant in making sure all Americans get the care they pay for and deserve."
The letter Chairman Rockefeller sent to Commissioner Cline can be found below.
In May, Chairman Rockefeller sent a letter to U.S. Department of Health and Human Services Secretary Kathleen Sebelius and Commissioner Cline, voicing his serious concern that health insurance companies are trying to weaken the consumer protections in the MLR provision included in health care reform. The letter and a data report of 2009 cost containment expenses by select health insurers can be found here. In today's letter, Chairman Rockefeller repeats his concern that insurance industry lobbyists are actively working to weaken the new law.
Chairman Rockefeller began investigating how health insurance companies spend consumers' premium dollars in August, 2009. In November 2009, Rockefeller sent a letter to CIGNA raising serious questions about the way CIGNA and other for-profit insurers were spending their customers' health care premium dollars. The letter detailed new information about the percentage of consumers' premium dollars that insurance companies spend on medical care, or "medical loss ratio" (MLR). The letter to CIGNA and additional MLR documentation can be found here. In April, 2010, the Commerce Committee released a new staff report highlighting industry efforts to reclassify their administrative expenses as medical expenses in the wake of health care reform. The Commerce Committee report can be found here.
###