Will Hold Committee Hearing to Investigate Mini-Med Policies
November 22, 2010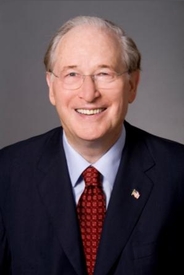 WASHINGTON, D.C.—Senator John D. (Jay) Rockefeller IV, Chairman of the U.S. Senate Committee on Commerce, Science, and Transportation, issued the following statement in response to the Medical Loss Ratio (MLR) regulations standards released today:
"I applaud HHS for standing by consumers and rejecting calls to weaken the National Association of Insurance Commissioners (NAIC) standards. I also commend the NAIC for conducting a thorough, open, and fair process in reaching its recommendations.
"I am pleased that despite months of intense lobbying from special interests, the Department of Health and Human Services has largely adhered to the recommendations of the NAIC in this medical loss ratio regulation.
"Because of the medical loss ratio standards, the tide has begun to shift from health insurance controlled by Wall Street to health insurance that competes on how well it provides for and protects consumers. Health insurance companies will have to redesign their plans to increase benefits or lower premiums to meet the new minimum standards—with at least 80 percent of premiums spent on medical care or quality improvements. Those plans that do not meet the standards will be required to pay rebates to consumers at the completion of the 2011 plan year.
"While I am disappointed that limited benefit 'mini-med' plans continue to seek exceptions from these standards, they should know that their requests will be subject to close scrutiny. As I have said before, I look forward to closely examining what type of coverage these plans provide to consumers over the coming year."
Senator Rockefeller will hold a hearing in the coming weeks to investigate the type of coverage heath insurance companies plan to provide.
###