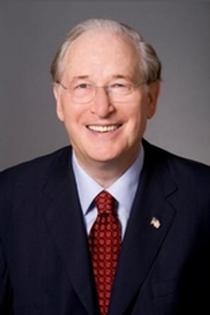 WASHINGTON, D.C.—We are here today to consider the nomination of Mr. John S. Pistole, to be the Administrator of the Transportation Security Administration (TSA). We simply cannot ignore the fact that for far too long our Transportation Security Administration has had no Administrator in charge, no leader at the helm. This year we have endured an attempted Christmas Day attack aboard an airplane bound for Detroit, an attempted Times Square bombing where the terrorist was pulled from a plane about to take off for Dubai from JFK airport, and just this past weekend two men were arrested at JFK, as they attempted to board a flight to Egypt on their way to Somalia where they planned to join an international terrorist organization.
Our vast and open transportation systems are part of people's everyday lives in small towns and big cities and they connect our communities to a wider world. That enormous reach is what makes our transportation systems such a powerful tool for terrorists and such an alluring target for our enemies who continue to look for new ways to penetrate our defenses and plan new attacks.
As former Chairman and a current member of the Senate Intelligence Committee, I have a unique perspective on the threats we face. Our enemies are motivated, they grow more and more sophisticated every day, and we must be many steps ahead of them, always. We need an experienced and skilled Administrator now, to lead the TSA and its workforce in protecting our country against future attacks. Period.
I am confident that John Pistole is ready and qualified to lead this agency effectively. As the FBI's Deputy Director, Mr. Pistole is currently the Bureau's second in command. He began his career with the Bureau more than 27 years ago as a Special Agent and has since served in many different leadership roles, focusing on civil rights and white-collar crime, leading field offices and instructing new agents. Mr. Pistole participated in the investigative and recovery efforts for the Egypt Air Flight 990 crash off the coast of Rhode Island, and he was later appointed as an Inspector in the Inspection Division in Washington, D.C., conducting evaluations and audits of FBI field offices and headquarters divisions. After September 11, 2001, Director Mueller appointed Mr. Pistole to the FBI's Counterterrorism Division where he testified before the 9/11 Commission on a panel titled "Preventing Future Attacks in the United States."
With such diverse experience and such a broad investigative and national security background, I firmly believe Mr. Pistole has what it takes to make a positive impact at the agency. To move forward, we need effective leaders at key agencies like the TSA. This is one of the toughest positions in Washington—because the safety and security of our citizens is our most solemn responsibility.
As I have said before, the Commerce Committee has a significant role in Homeland Security oversight. This committee is currently drafting two new very important security bills – TSA Reauthorization and Port Security – and we hope to be ready to introduce both within a week or two.
Mr. Pistole, should you be confirmed, I very much intend to work with you to make sure TSA succeeds. I expect you and the Administration to communicate and work with Congress to make sure TSA has the funds it needs to secure our transportation system. Thank you for your continued service to our nation and for your commitment to our nation's security. I look forward to your testimony.
###