Letters to Committee Indicate All Three Companies Investigated Have Agreed to Change Their Practices
January 21, 2010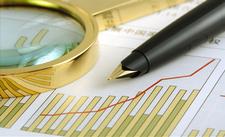 WASHINGTON, D.C.—Senator John D. (Jay) Rockefeller IV, Chairman of the U.S. Senate Committee on Commerce, Science, and Transportation, issued the following statement today regarding letters he recently received from the CEO's of Affinion Group, Webloyalty Inc., and Vertrue Inc. Each company informed Chairman Rockefeller that following his investigation in to their business practices, it will now require consumers to enter their full 16 digit credit card number in order to enroll in a membership program online.
"Affinion, Vertrue, and Webloyalty's decision to change their aggressive sales tactics by adding the 16 digit credit card reentry requirement is a step in the right direction for American consumers," said Chairman Rockefeller. "Our ongoing Commerce Committee investigation into these companies' marketing tactics has uncovered alarming evidence. Millions of consumers were unknowingly enrolled in membership clubs offered by the companies and hundreds of millions of dollars were charged to their credit cards without their consent. I am pleased that my Committee's investigation is improving the consumer shopping experience on the Internet, but there is more work to be done to combat the misleading tactics companies are using online – and I have every intention of making sure further changes are made moving forward."
The letters to Chairman Rockefeller from Affinion, Vertrue, and Webloyalty came after the Commerce Committee held a hearing and released a staff report in November, 2009. The Committee's investigation showed that the companies had enrolled millions of online consumers in membership programs using "datapass" marketing, which enabled the companies to acquire a consumer's billing information, including credit card number, from another e-retailer and not directly from the consumer. Hundreds of well-known e-retailers, including Classmates.com, FTD, Movietickets.com, and Fandango, had partnered with the companies and had "passed" their customers' billing information for financial gain. Affinion, Vertrue, Webloyalty and their e-commerce partners generated more than one billion dollars worth of revenue from the practice.
###