Announcement of Affinion's Change in Marketing Practices a Step in the Right Direction
January 8, 2010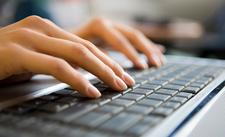 WASHINGTON, D.C.—Senator John D. (Jay) Rockefeller IV, Chairman of the U.S. Senate Committee on Commerce, Science, and Transportation, issued the following statement today regarding Affinion Group's announcement that the company will cease its datapass marketing membership programs. According to a letter sent to Chairman Rockefeller, Affinion will now require consumers to provide all 16 digits of their credit or debit card number when enrolling in its programs in the online post-transaction environment.
"I am pleased that Affinion has agreed to change the way they do business," said Chairman Rockefeller. "The Commerce Committee's investigation has produced overwhelming evidence that the aggressive sales tactics used by Affinion and other companies were misleading millions of American consumers. These companies charged millions of consumers' credit cards without ever obtaining the billing information directly from consumers. While Affinion's decision to end the so-called 'datapass' process is a positive step, this investigation is ongoing and will not end until all online shoppers are protected and online datapass marketing has been stopped."
The CEO of Affinion Group sent a letter informing Chairman Rockefeller that his company will "cease online datapass marketing for its membership programs." This announcement comes after an ongoing Commerce Committee investigation into the aggressive online marketing practices of three direct marketing companies—Affinion, Vertrue, and Webloyalty—as well as hundreds of online websites and retailers that partner with these three companies. The committee held a hearing and released its investigative report on these aggressive online marketing practices in November, 2009.
**LINK TO ARCHIVED WEBCAST OF COMMERCE COMMITTEE HEARING ON AGGRESSIVE SALES TACTICS ON THE INTERNET AND THEIR IMPACT ON AMERICAN CONSUMERS HERE.**
###